I have two new kits up in the store. First, check out these cute girls. These girls are based on the LDS Young Women's values.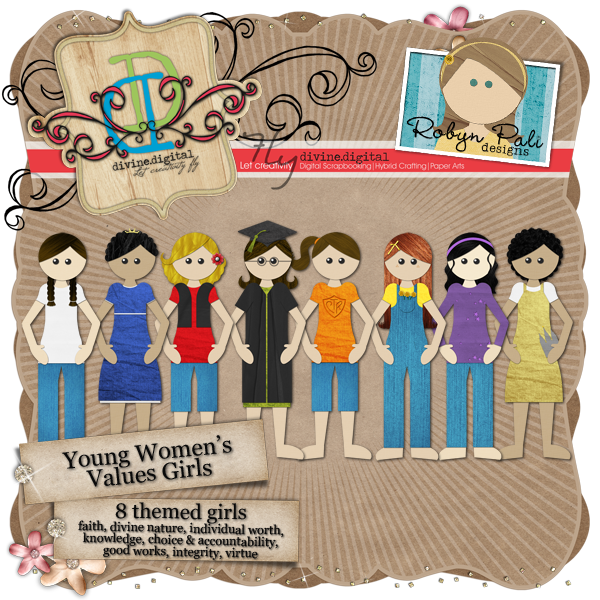 and look at the cute things my CTs have made with them...
Mix and match outfits, hair styles, add glasses, freckles...the skies the limit. Check out one of the girls my CT Virginia made...
Both of these kits are on sale for just $1 each for a whole week. So snatch up these amazing deals before the 18th!